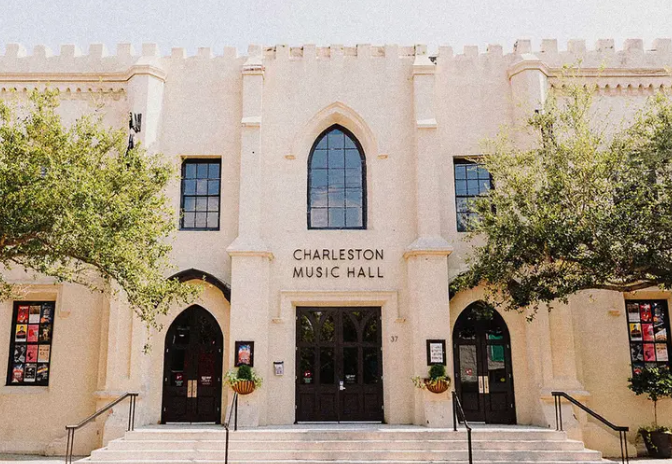 CHARLESTON, S.C. – Refuel, the South Carolina-based convenience store and fuel station chain announced a partnership with acclaimed music venue, Charleston Music Hall to offer complimentary tickets to attend Charlton Singleton & Friends: "For The Love Of You" show on Saturday, March 12, 2022. 
Singleton will be performing an expansive selection of songs ranging from R&B to pop alongside fellow South Carolina native and Ranky Tanky band member, Quiana Parler, as well as other talented musicians.  
Refuel is a proud supporter of the communities in which they operate, and with this partnership, they're not only celebrating a local Grammy Award-winning icon, but also supporting live entertainment, an industry that has been greatly affected by the COVID-19 pandemic. 
"For many of us, attending concerts has created some of our best memories. With this partnership, Refuel is thrilled to support a hometown icon in Charlton Singleton, while spreading joy and bringing our community together to enjoy a night of great music," said Mark Jordan, founder and president of Refuel. 
Those interested in attending can register for up to two complimentary tickets via Refuel's ticket form while supplies last. Attendees should note that Charleston Music Hall will be requiring all fans to provide proof of a negative COVID-19 test within 72 hours or full COVID-19 vaccination for entry to all events at the venue.
Refuel's newest location in historic downtown Charleston (on the corner of King and Calhoun), is just steps away from the music hall, and will open in the fall. 
About Refuel 
Founded in 2008 by Mark Jordan, a Charleston native, Refuel is a family of fuel stations and convenience stores located across South Carolina, North Carolina, Mississippi, Arkansas, and Texas. Refuel offers an assortment of fresh food options rooted in local traditions, and focuses on customer satisfaction and convenience.   Refuel provides a full selection of on-the-road automotive and shopping necessities, as well as quality, premium fuel for your vehicle.